Mangia Healthy Kitchen
20 Jefferson Blvd, Staten Island, NY 10312
Order now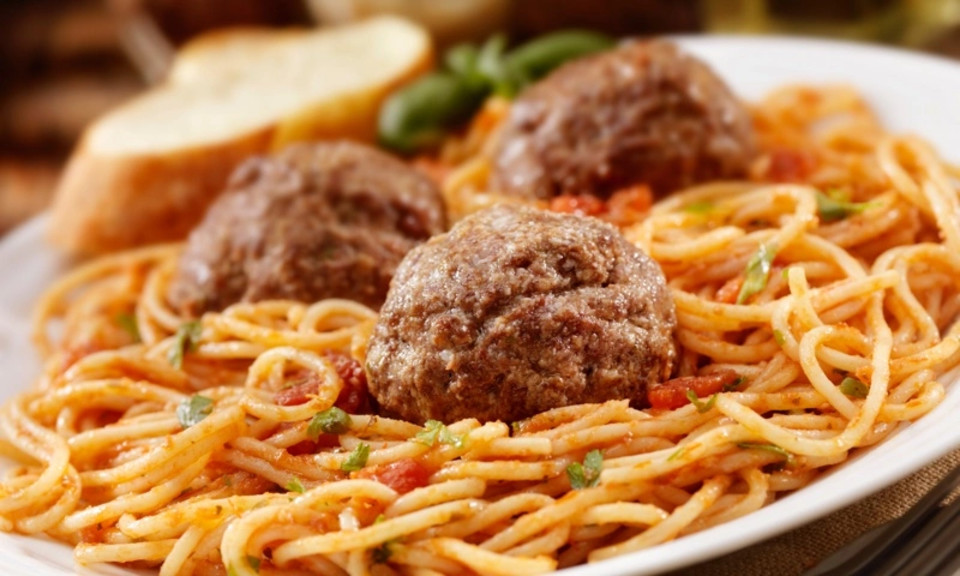 Nicole
I don't normally write reviews, but I have to say this place has really impressed me! They are great at following your customization on orders. I just ordered a delicious dinner (California Salad with a side of guac and pita chips) and got the Peanut Butter Banana Smoothie on the side. Last time I couldn't taste the banana so I requested more banana than peanut butter this time and it was PERFECT! I truly thought they would ignore my request but they followed it to the T. The delivery guys are also super friendly, last time the guy actually helped close my front door as my dog tried to escape and my hands were full! Great job guys, I'll definitely be ordering again and again!
Kat
Delicious and healthy food :) Super impressed with MANGIA! The grilled chicken in the Sante Fe salad was fresh and tasty (not always the case with other health kitchens on the Island). I had a few bites of the Italian Egg roll and that was a hit as well! When you are watching what you eat and count your every point, it's helpful to know that there is a place where those points will be well spent :) Thanks for a great dinner MANGIA!!
Carmine
After having an issue with one of their delivery drivers and the food taking much longer than expected, I spoke to the manager and I was very well taken care of. Very good customer service. And the food was perfect as usual. Highly reco this place
Kyle
Rapid Delivery, Order was correct and the Delivery guy was kind/polite. Great experience on numerous occasions, will definitely be ordering again, and plenty more in the future
Barbara
I gotta say this Mangia! Healthy Kitchen has the most Fresh, Delicious, Balanced, Fantabulous Sante FE and Cobb Salads out there!!! The Hummus and Pita Wedges
JJ
So many great healthy options! Im so glad this place is here and the people are friendly! Awesome place to eat or grab foods or smoothies on the go
Vance
Mangia is one of my favorite places to order from. Would love to meet the owners, and thank them for always being consistent!
Vlad
SUPER FAST DELIVERY AND GREAT WRAP AND SWEET POTATO FRIES. CAME IN 10-12 MINUTES
Erika
My delivery came quick and the food was delicious !!
Jennifer
The empanadas from the special were amazing!!!!
About us
Bowls, Breakfast, Chicken, Dessert, Diner, Dinner, Fast Food, Fresh Fruits, Frozen Yogurt, Gluten-Free, Grill, Healthy, Italian, Low Carb, Lunch Specials, Mexican, Salads, Sandwiches, Seafood, Smoothies and Juices, Soup, Spanish, Steak, Sushi, Vegetarian, Wraps
Today

Takeout: 11:30 AM - 9:00 PM

Takeout

Monday:

10:00 AM - 9:00 PM

Tuesday:

10:00 AM - 9:00 PM

Wednesday:

10:00 AM - 9:00 PM

Thursday:

10:00 AM - 9:00 PM

Friday:

10:00 AM - 9:00 PM

Saturday:

11:30 AM - 9:00 PM

Sunday:

11:30 AM - 7:00 PM
At Mangia Healthy Kitchen, our main goal is to ensure our customers have daily access to healthy food selections. We are confident that we can assist you in your efforts of leading a healthy lifestyle by providing many delicious, yet healthy meal options. We will make it easier for you to eat foods that help your body run better! Our Food Is prepared fresh daily and we use the highest quality ingredients available. Our menu includes gluten free, vegan, low fat, low calorie, low cholesterol and organic products; we will also accommodate any diet. Mangia is the healthy answer to your daily meals! All Of Our meal items are all made fresh to order. Our daily specials are the perfect way to bring a healthy meal home to your entire family. Eat at Mangia Healthy Kitchen and we will assist you with "retraining your brain" to enjoy healthy meals that are delicious and nutritious!